ARE YOU A CANDIDATE? SEE IF YOU QUALIFY FOR SCALP MICROPIGMENTATION.
Get a SMP Visual
Receive an idea of how Scalp Micropigmentation would look like on you.
Learn about Scalp Micropigmentation (SMP)
We will explain in detail the unique technique we use and answer any follow-up queries.
Find The Best Look for You
You will Receive our diffrent hairline options.
Hair Analysis and SMP Information
In-depth discussion about your hair loss problems, including a look-through of our before-and-after portfolio.
Get All the Cost Details
Review pricing, number of sessions needed and payment plan options.
Get Personalized Advice on SMP for Hair Loss
Talk directly with our SMP experts about your hair loss solution. We Will go over your shading, follicle pattern, and preferred hairline style. We will discuss blending methods, pre-treatment routines, and aftercare.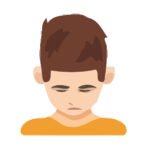 Stage 1
This is at the beginning where a youthful hairline that has not lost any hair rests above the upper forehead.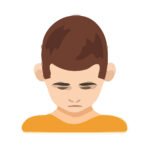 Stage 2
An adult hairline forms about 1.5 cm from the upper forehead crease. This type of hair loss is also accompanied by a temporal recession of hair.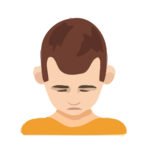 Stage 3
Further loss at the front of the hairline, temporal recess increases.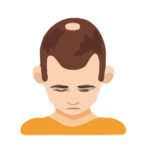 Stage 4
This occurs at the crown of the scalp, where the earliest signs of hair loss are noticed.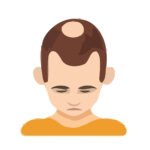 Stage 5
This is characterized by further loss of hair at the crown of the head.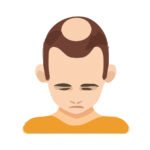 Stage 6
At this stage, the hair loss is intense and the bald region at both the front and the crown increases over time. The hair dividing the two areas also reduces in size.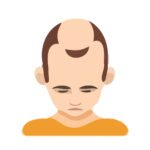 Stage 7
Here the bridge that was dividing the two regions disappears completely as the bald area encroaches to meet. This leaves just a little patch of hair at the top of the head as most of the region is bald.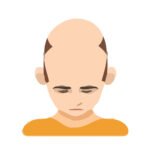 Stage 8
This is the last stage and involves intense hair loss in which all hair is lost along the front hairline and crown.